To see and do nearby...
Vallon Pont d'Arc and the beginning of the Gorges de l'Ardèche. The historic town of Alba la Romaine with it's castle, town walls and local museum. Viviers and it's rich collection of medieval buildings. Many other caves and geological features within easy reach.
Many festivals and attractions : circus, concerts, theatre, art displays...
Other outdoor activities including tennis, canoe/kayak, hiking and pony trecking, VTT etc...
Local markets and many local shows, pagents and exhibitions.
Regular musical and theatrical events... More pictures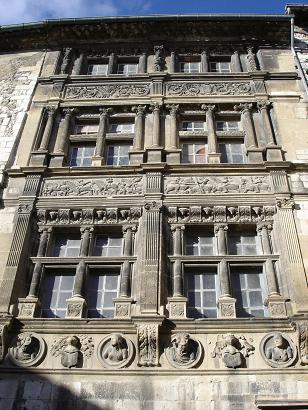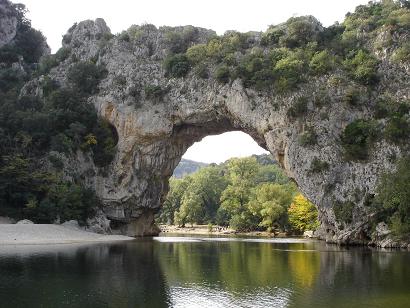 La Maison aux Têtes de
Chevaliers (Viviers)
Le Pont d'Arc
Home, La Magnanerie, Gironde, La Picholine, Facilities, To see & do nearby, Rates and available dates,
Maps, Contact us, Back to French version